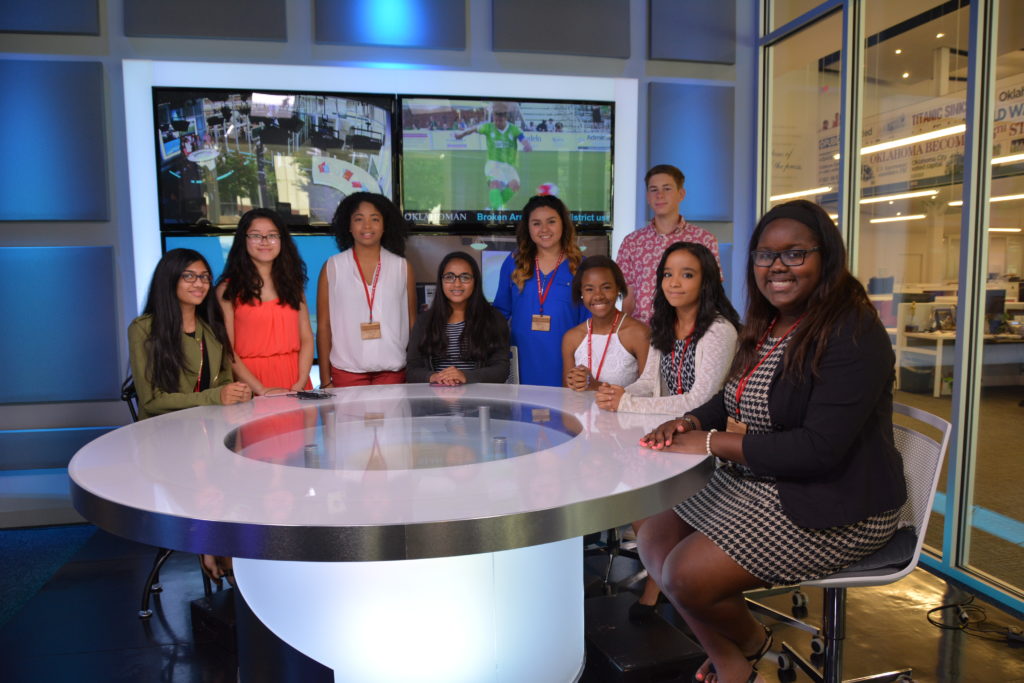 Today was my first day at OIDJ, for the second time around of course. I was lucky enough to be selected to attend this journalism camp for two years in row. Last year I was the new kid on the block, just like every one else. This year, however, I had a leg up. I knew the director, the dean and assistant dean of Gaylord, and some of the coaches and volunteers on a first name basis.
First day jitters were non-existent; I was just excited to see some of the people I met the year prior. Excitement filled me as I saw some of my favorite coaches and volunteers returning to assist aspiring journalists.
Although today was the start of a unique experience the day started out like any other: with me ignoring my alarm clock and pushing the snooze button. When I finally mustered up the willpower to get up and going, I was presented the perfect opportunity to have a nap on the ride from Gaylord to the Oklahoman.
Bright-eyed and bushy tailed is one way to go about describing how I felt when the 2016 OIDJ group and I toured the most widely read newspaper in the entire state.
Prior to meeting with staff members and interns of the Oklahoman, I had my mind made up. I did not want to be one of those journalists stuck behind a desk, with the only chance of being recognized was from elderly ladies that read the local newspaper religiously. No, I wanted to be out in front of the camera and inside millions of homes across the country where everyone with a working television set would know my name (first, middle, and last).
Now I pretty much want the same thing, however I am no longer misinformed about what professional newspaper staffs do day in and day out. Although I still want to pursue a career in broadcast journalism, working in print publications is no longer something I would write on my "Never Attempt to do in a Million Years" list.
As an opinionated individual I find myself jumping to conclusions and being stuck on them like glue. Some examples: NEVER attend OU (under any circumstances), avoid dying career tracks (NEWSPAPER) like the plague, and most importantly don't stay in Oklahoma after graduating high school.
In this very moment all but one of these statements cease to hold any amount of truth in them.
I'm 99.9% sure that I will attend the University of Oklahoma- and absolutely love it (the 0.1% left is just in case I am accepted into Columbia University with a full ride).
Right now I cannot think of a single dying career, much less the newspaper. Even though some people don't pick up the newspaper, publications like The Oklahoman have increased their online visibility.
The one thing that I still haven't changed my mind about is moving away from Oklahoma and to the city that never sleeps.