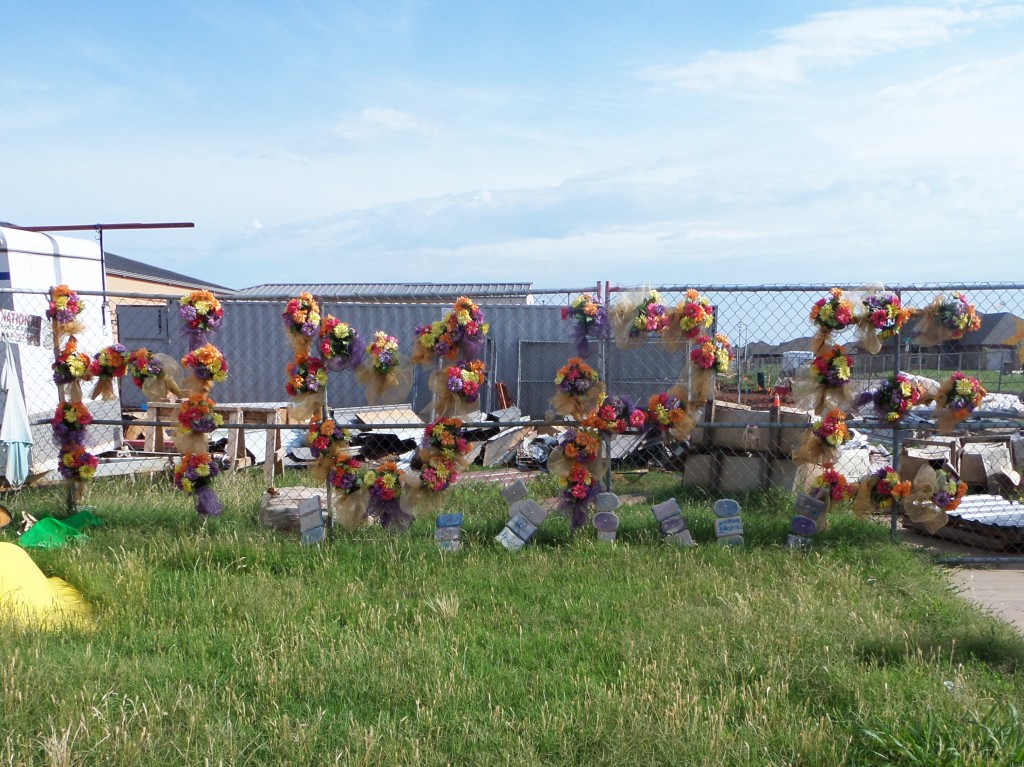 by Destiny Washington
Thirteen months after a tornado blasted a mile-wide, five-mile-long path through Moore, Okla., the city is still recovering.
"We lost so much out of all of this, but it's home," said Catherine Troy, a resident since November 2012.
"Dear God, keep us safe. Those were my last words," she said. "And then it started. I heard this giant roar."
Troy was inside a storm shelter under her garage with two dogs, her sister and mother-in-law. In pitch black, she said she heard wood cracking, glass breaking and debris falling above. Suddenly, everything fell quiet.
"I opened my eyes and could just see sunshine," Troy said.
The shelter door would open only a few inches.
"I could hear screams," she said. "We were stuck in there for about 20 minutes." Most of the house was destroyed.
Troy is the librarian at the Gaylord College at the University of Oklahoma.
She and her husband received an insurance check and, she said, were able to build her dream house. Living in Moore "gives you the incentive to move back and rebuild," she said.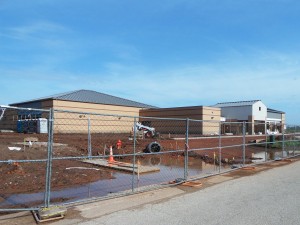 The EF5 tornado continued its destructive path toward Briarwood Elementary School.
"I grabbed as many kids as I could and held onto them," said Donna Goodman, a fourth-grade math teacher there. She said "Lion King" was playing in the background to calm students but did not distract them from the rain, hail and strong winds.
"Mrs. Goodman, can we pray?" a boy asked.
"OK, you want to lead us?" Goodman said as she took his hand.
"Dear Jesus, please make the rain and hail stop," he said.
"AMEN," the class said in unison.
Then the power went out. The kids started crying. "We heard it coming," Goodman said of the powerful storm. The chaos lasted two minutes before the tornado roared on, she said.
Emerging from the ruins of an elementary school in which she had been teaching for 14 years was surreal, Goodman said. A student's dad helped pull Goodman and her students out of the classroom, one by one. As she started to walk around nearby streets, she said, her neighbor embraced her and told her that her house had been destroyed.
"I started to think, this has not been a good day," Goodman said.
For weeks, she and her two daughters stayed at friends' homes. Goodman said she never thought about moving. "I felt like God was telling me I need to be back here . . . this is home."
Briarwood held 600 students before the tornado, and 570 students eventually returned to classes at Emmaus Baptist Church in Oklahoma City, which adopted the students and faculty.
Classes for the 2013-14 academic year were held at the church.
"It was important for the district to keep us together," Goodman said. "We all needed to be together to heal."
Briarwood is being rebuilt, she said, and is expected to reopen in August.